Tooters Vape Shop Walton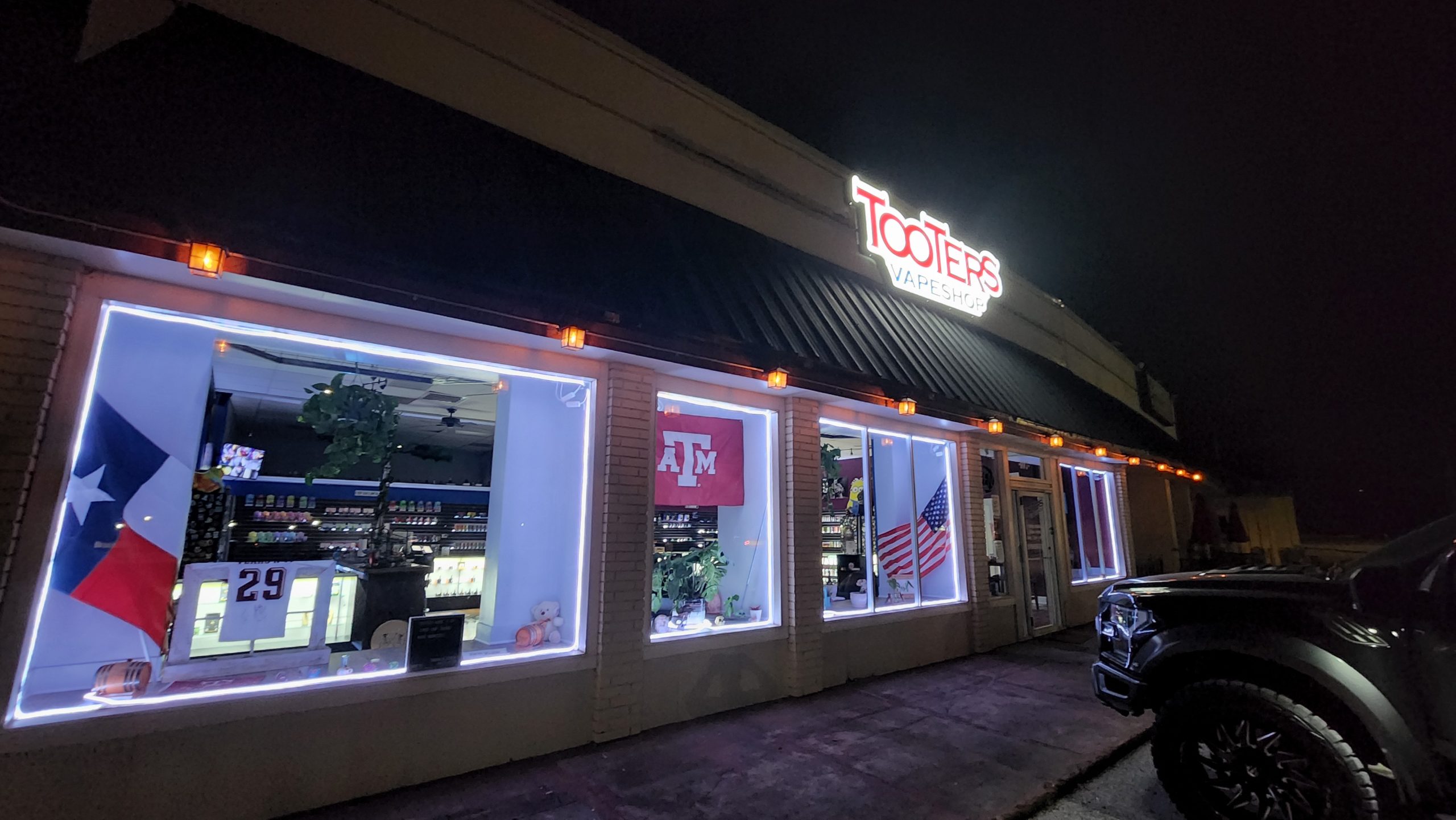 Take a virtual tour of the Walton Location, but don't hesitate to come visit us in person.
Location
Located at 107 Walton Drive in College Station, Texas, this is the largest vape shop in the Brazos Valley. At over 2000+sf we have plenty of room for gatherings of Vapers and students. We are across from the Texas A&M campus in the Eastgate shopping center. Nearby businesses are: Military Depot, La Gabriella Coffee Shop and Aggieland Apartment Finders.