Tooters Vape Shop Bryan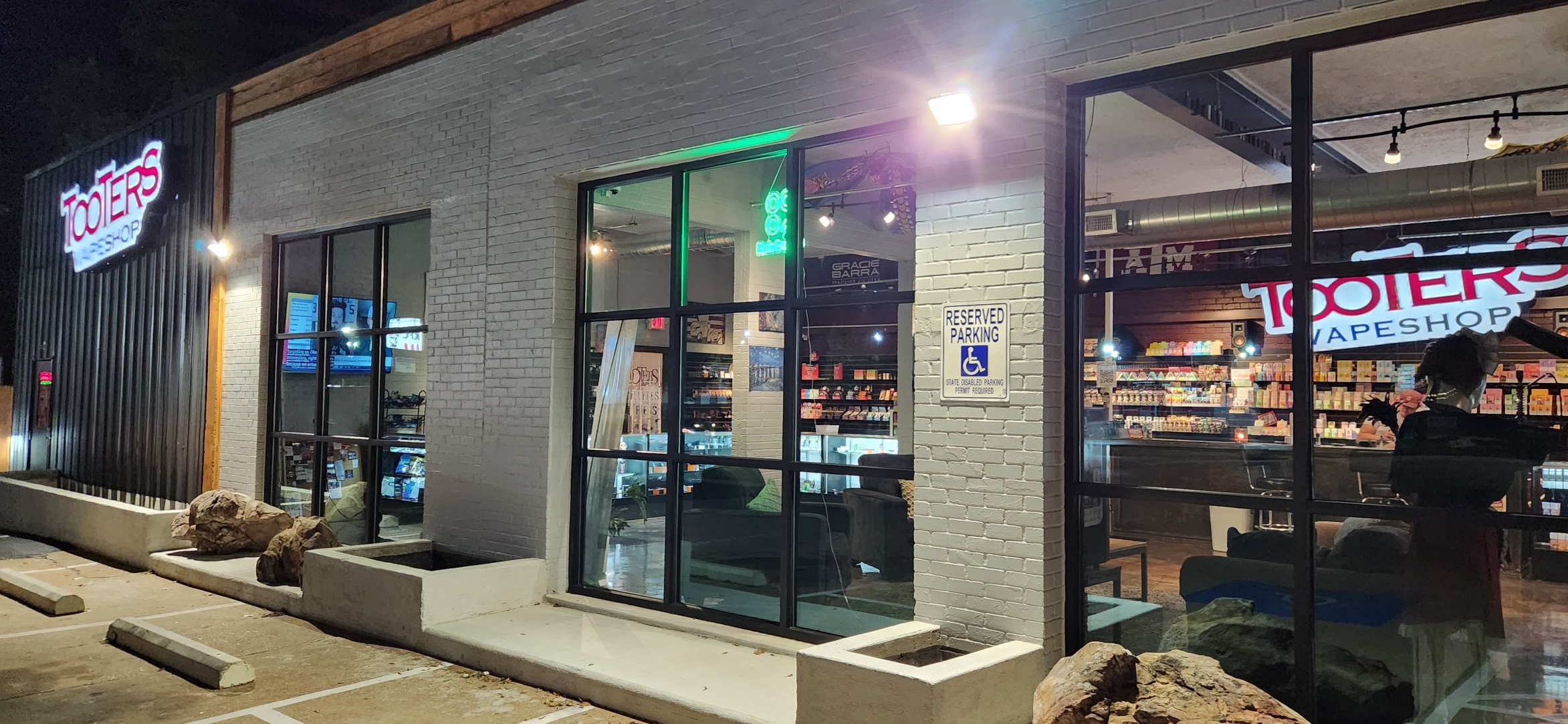 Take a virtual tour of the Bryan Location, but don't hesitate to come visit us in person.
Location
Located at 3300 S. Texas Ave in Bryan, Texas, this is the newest location. At the Intersection of Sulfur Springs Road and Texas Ave, We are conveniently located in the most popular shopping area in Bryan. At over 1800+sf we have plenty of room for gatherings of Vapers and students. Ample Parking and handicap accessible. Nearby businesses are: Shammy Car Wash, Long John Silvers, Greyhound Bus Station, OMG Seafood, KFC and Babe's Donuts.